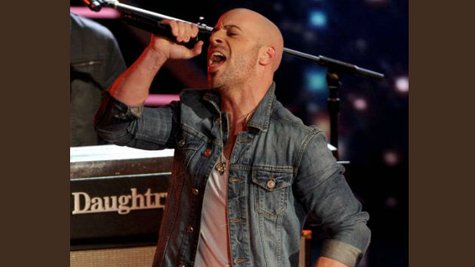 Daughtry 's spent the summer on a lengthy tour with the Goo Goo Dolls , but if you didn't get tickets, the band's new video gives you a good idea of what you''ve been missing.
The video's for " Battleships ," the latest single from Daughtry's current album Baptized, and it shows Chris Daughtry and the guys onstage rocking the crowd, and also behind the scenes, backstage and on the bus as they tour the country.
Daughtry's tour with the Goo Goo Dolls wraps up August 30 in Sioux City, Iowa. In October, the band has some shows scheduled in Europe and Japan, and December sees them performing two nights of a five-day cruise on the Carnival ship Fascination, as part of the cruise line's Carnival Live music series.
Follow --ABCNewsRadio
Copyright 2014 ABC News Radio