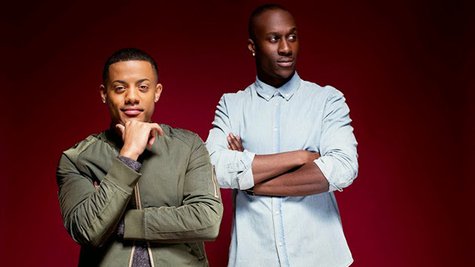 While they haven't managed to top the charts in the U.S., Nico & Vinz have become the first Norwegian act in nearly 30 years to hit #1 on the British singles chart, thanks to their hit "Am I Wrong."
The last act from Norway to accomplish this was the '80s group A-ha , with a 1986 tune called "The Sun Always Shines on TV." You may be more familiar with A-ha's signature hit "Take On Me," which was reworked into the recent Pitbull / Christina Aguilera smash "Feel This Moment."
Meanwhile, Nico & Vinz finally have a U.S. video to go along with their global hit. The original video for the song, which first came out back in April of 2013, was a mini-movie shot in Africa, and has nearly 50 million YouTube views. This new one, a collaboration with Pepsi, captures the duo's trip to New York City this past June, where they made some major TV appearances and did a showcase performance at a hip hotel.
"The clips in there are following us on the journey to the dream," Nico tells Billboard of the footage in the video, which shows the duo at the airport, in the studio, on set and even playing soccer in Central Park. "I think it's a great opportunity for the fans to get to know us." Adds Vinz, "It sort of felt natural that we'd move over to the States and really start working and meeting the American people and spreading our music over here."
Follow @ABCNewsRadio
Copyright 2014 ABC News Radio