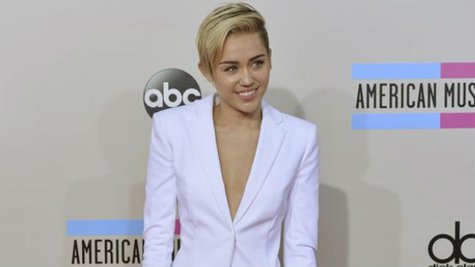 When it comes to acquiring pets, Miley Cyrus "can't stop." Her latest addition to her menagerie: a pet pig.
The singer introduced the tiny porker, Bubba Sue , on Instagram on Sunday, calling it "the newest member to the fam." We say "it" because we're not sure if the piglet is a male or a female. We're thinking it's a girl, because of the "Sue," and the fact that Miley's painted its little-bitty hooves red.
In a series of photos, Miley is seen cuddling the pig on a plane, smooching it, and watching her dog Emu give it kisses. She captioned a photo of herself with Bubba Sue and Emu, "Happiest mommy ever."
Follow @ABCNewsRadio Copyright 2014 ABC News Radio