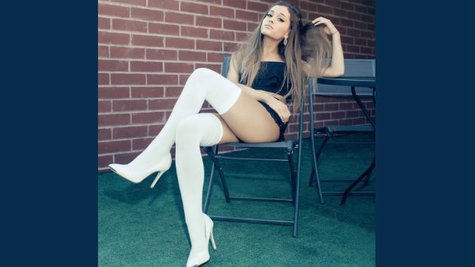 Ariana Grande must be a big Harry Potter fan: she's named her new puppy after a minor character in the book series by JK Rowling .
The singer posted an adorable photo of the pooch on Instagram, writing, "W ant to introduce y'all to somebody... this is Fawkes! I adopted her while I was in Florida last month." As Harry Potter fans know, "Fawkes" was the name of the phoenix owned by Professor Dumbledore in the books and films.

"She is an angel!!! and a bad ass b**h haha." Ariana continues. "She's got the fiercest, sweetest and most daring nature!" Referring to her other dog, she adds that Fawkes is "constantly play fighting and wrestling with Toulouse even tho she's half his size. She is so brave. I love her."
Ariana also posted a series of additional pictures and videos of her new puppy-- whose full name, bizarrely, is Fawkes Kitty -- on Instagram, with captions like "Diva," "She's the baddest" and "She don't take s**t from nobody!"
Follow @ABCNewsRadio
Copyright 2014 ABC News Radio