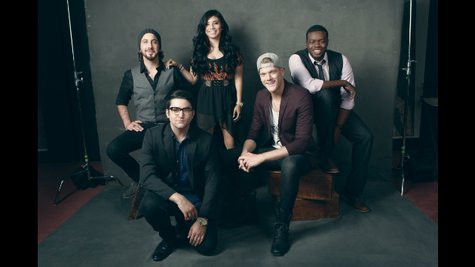 In celebration of the forthcoming Teenage Mutant Ninja Turtles movie, Pentatonix has released a song honoring the heroes' favorite snack -- pizza!
The a capella group's latest offering, "We Are Ninjas," is a musical ode to the Turtles latest adventure, out in theaters August 8.
"The ideas is we're kind of riffing of the Turtles," said director Melissa Bolton-Klinger in an MTV behind-the-scenes clip . "Dark alleyway scenes, kind of West Side Story meets ninjas."
The video, filmed at Paramount Studios, features the group's trademark harmonies set to some righteous closeups of the crime fighters themselves.
The lyrics,"Long before our days begins/What every hero needs/Is a big 'ol greasy piece," are sure to have fans craving a slice by the end of the tune.
Follow @ABCNewsRadio
Copyright 2014 ABC News Radio