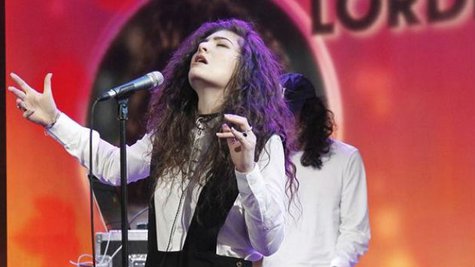 Early recordings of Lorde 's former band have surfaced online.
Lorde fan site Lorde Web tweeted a link to a recording of the teen's band And They Were Masked . The Auckland, New Zealand-based band -- the recording project of two friends, Morgan Allen and Toby Arrow -- released the material in 2012.

Two songs on the band's album, Characters , feature a pre-stage-name Ella Yelich O'Connor taking lead vocals on the track, "Piece of Mind."

The group cites The Mars Volta , Fugazi and art-rock outfit Battles as influences on its Facebook page.
Follow @ABCNewsRadio
Copyright 2014 ABC News Radio