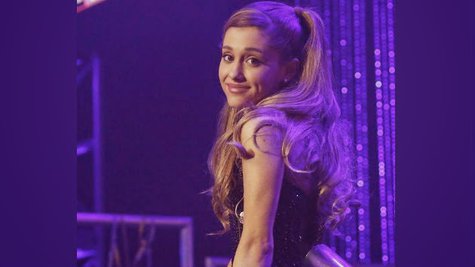 Ariana Grande and her boyfriend, Jai Brooks of the YouTube pranksters Janoskians , have reportedly split up for the second time.
A source tells E! Online the 21-year-old "Problem" singer and the 19-year-old Australian broke up a month ago.
"When her grandfather was dying, everyone was there for her. People flew to Florida to be with her, but Jai didn't," the source explains, adding, "Ariana just felt he wasn't there like he should have been."
Things seemed okay between the two about a month ago, when Grande posted pictures on her Instagram account of them kissing.
However, on Monday, Grande tweeted a message that read in part, "July was painful for many reasons but of all the personal loss I suffered last month, the loss of my grandfather, a true gentleman, was the only one that truly mattered. I thank my loves for being so in tune to what is good and right for me and my heart."
She went on to write, "I hope you will surround yourselves with people who will be there for you thru the bad times, not just the good. I thank everybody who was here for me when I needed them as the ones who weren't really broke my heart."
In spite of the breakup, the E! Online source insists the two have "remained friends."
Grande and Brooks first dated from 2012 to 2013. They reconciled earlier this year.
Follow @ABCNewsRadio
Copyright 2014 ABC News Radio