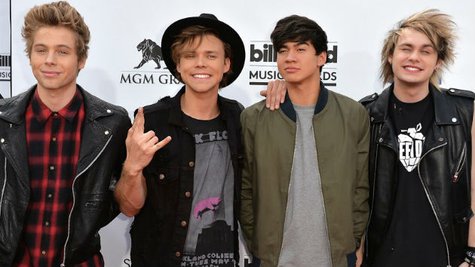 One day after announcing a 2015 headlining tour, 5 Seconds of Summer on Thursday debuted the video for their new single, "Amnesia."
The song, which revolves around a lost love, shows the Australian group having fun in a pool, sharing laughs in a car, and singing into the camera quite a bit.
"Amnesia" is one of the tracks on their self-titled debut album, which just hit #1 on the Billboard 200 album chart.
5 Seconds of Summer is currently touring with One Direction . Their next scheduled shows are this Friday and Saturday in Toronto. They'll embark on a two-month-long headlining tour in North America next summer.
Follow @ABCNewsRadio Copyright 2014 ABC News Radio