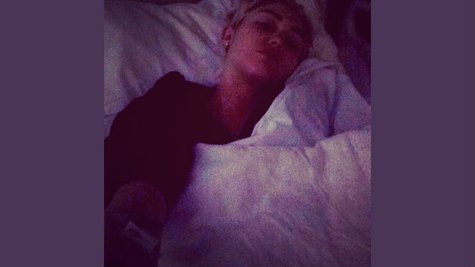 The allergic reaction that caused Miley Cyrus to postpone her U.S. tour has apparently returned, and is negatively affecting her European tour dates.
E! reports that Miley is going to postpone her Friday show in Amsterdam, and her Sunday show in Antwerp, Belgium because she's "had a health setback and her allergic reaction issues have returned." A source tells E!, "Miley is very bummed about it."
As E! notes, when Miley was first hospitalized after suffering a severe reaction to an antibiotic, doctors predicted she'd need five to 27 days to recover, and now it appears as though she's leaning towards the longer side of that range.
So far, no one in Miley's camp has confirmed this report, and the singer hasn't addressed this, though on Tuesday, she tweeted a long string of emojis made up of crying cat faces.
Copyright 2014 ABC News Radio