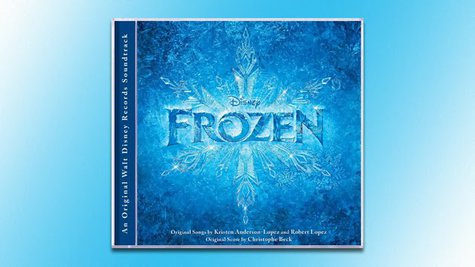 The soundtrack to Disney film Frozen continues to have a freeze on the charts: it's spending its 12th week at #1.
As Billboard points out , since SoundScan began tracking music sales in 1991, Frozen is just the eighth album to have spent that many weeks on top. In addition, the album now becomes the first to sell two million copies in 2014. In fact, the only album this year that has even gone platinum, let alone double platinum. Even Beyonce's self-titled disc has only moved 648,000 copies this year.
Elsewhere on the chart, rapper Future 's second album Honest debuts at #2, while The New Classic , by Australian rapper Iggy Azalea , debuts at #3. The much-hyped disc is the highest-charting rap album by a woman since Nicki Minaj 's Pink Friday: Roman Reloaded debuted at #1 in 2012.
Finally, Neon Trees scores its first top 10 album with Pop Psychology, the Utah-based band's third disc. It debuts at #6, and scores the band its best sales week ever. The band has been very high profile lately, thanks to lead singer Tyler Glenn 's decision to come out publicly in a Rolling Stone article.
Copyright 2014 ABC News Radio