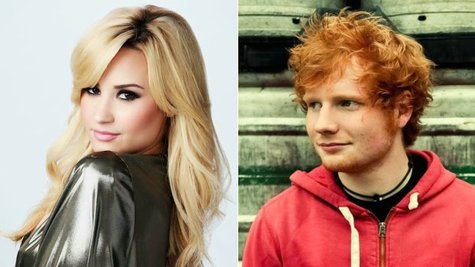 Earlier this month, Demi Lovato performed a cover of an Ed Sheeran song at a gig in Los Angeles, and Ed was very complimentary. Now, it looks like the two may actually end up collaborating with one another.
When Demi tweeted on Tuesday about her "dream collabs," her list included, " Kelly Clarkson (duh), Eminem , Ed Sheeran, Marc Anthony , Christina Aguilera , Macklemore , Lil Wayne , Nicki Minaj , & Drake ." Ed responded , "Let's write a song then!" Demi replied , "I am SO down!!!!!!!"
It's not clear when the two artists will have time to get together for that collabo, however. Ed's currently criss-crossing the globe promoting his upcoming album X (multiply), while Demi is on tour in South America.
Copyright 2014 ABC News Radio