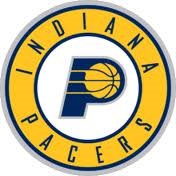 The Pacers fell to the Atlanta Hawks in Game 5 of their first round playoff series, 107-97. Indiana now trails the best-of-seven series, 3-2, and faces elimination in Game 6 on Thursday night at Philips Arena in Atlanta.
The Hawks scored 41 points in the second quarter Monday night to take a 21-point halftime lead. They extended their lead to as many as 30 points in the third quarter.
Paul George led Indiana with 26 points, 12 rebounds, and six assists. David West added 16, seven, and seven. George Hill and Lance Stephenson each also scored 16.
Game 6 is Thursday night at 7:00 p.m.