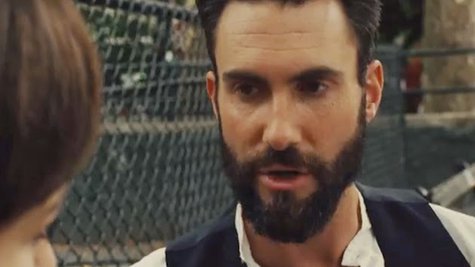 What would a collaboration between Adam Levine and Keira Knightley sound like? You can find out by watching a new clip of their movie Begin Again , posted on Entertainment Weekly 's website .
In the movie, the Maroon 5 frontman plays a musician named Dave who dumps Knightley's Gretta, a songwriter herself, after his career takes off. In the sneak peek, Gretta sings Dave a song she penned for him, titled "Lost Stars," as Dave plays the guitar.
After their breakup, Gretta's fortunes turn around when she meets a washed-up record executive, played by Mark Ruffalo .
Begin Again opens July 4.
Copyright 2014 ABC News Radio