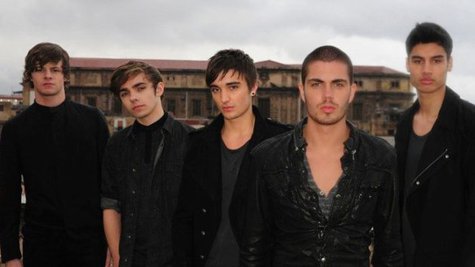 Two members of The Wanted were reportedly threatened by a homeless man who was armed with a knife in Denver on Wednesday.
TMZ reports that Siva Kaneswaran and Jay McGuiness were leaving a movie theater when they came across the homeless man, who asked for money. Siva gave him a few dollars, but the man asked the boys for more. They declined, he took out a knife, and Siva and Jay "scuffled" with him. Fortunately, neither of the singers was injured.
Police were not notified of the incident.
Jay has since tweeted , "To reassure you, we were NOT stabbed, but a guy in Denver did pull a knife out on us- do not worry, we were lucky & we still love Denver."
The Wanted is currently touring North America. The band will perform on the West Coast during the next week.
Copyright 2014 ABC News Radio