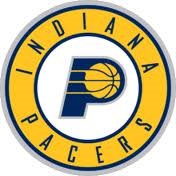 For the third straight game, the third quarter determined the winner between the Pacers and Hawks. That quarter went the way of the Hawks as they defeat Indiana 98-85 to take a 2-1 lead in the best of seven series.
The Pacers only had 13 turnovers, but they came at critual times of the game as Indiana could only get as close as 4 points in the loss. Two Pacers collected double-doubles as Lance Stephenson scored 21 and pulled down 13 rebounds and Paul George added 12 points and 14 boards. Two other Pacers scored in double figures as Luis Scola scored 17 off the bench and David West chipped in with 16.
Game 4 is set of a 2pm tip-off in Atlanta.