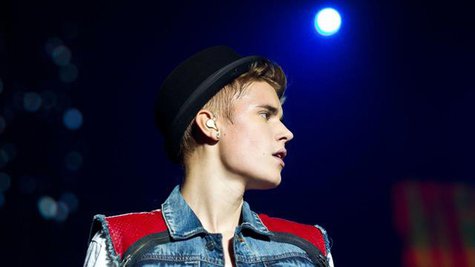 Justin Bieber had a rough landing in Los Angeles on Thursday after arriving from his Japan vacation.
U.S. Customs officials detained Justin after he arrived at Los Angeles International Airport, according to an ABC News source. He was subjected to a routine "Q&A process" regarding his run-ins with the law, like the pending DUI case in Florida. An official briefed on the situation told ABC News that Bieber cleared Customs around 6:30 p.m. local time.
Bieber's rep had no comment when contacted by ABC News.

It's not uncommon for customs and immigration officials to question non-citizens who arrive in the U.S. and have open legal proceedings. The Canadian was briefly detained in February when his private jet arrived in New Jersey from Canada for Super Bowl festivities.
U.S. Customs and Border Protection released a statement Thursday that didn't address Justin's situation specifically, but noted the agency's officers are "charged with enforcing not only immigration and customs laws, but they also enforce over 400 laws for 40 other agencies and have stopped thousands of violators of U.S. law."
Justin was arrested in Miami Beach back in January following an alleged drag race. He has pleaded not guilty to charges of driving under the influence, resisting arrest and driving without a valid license.
Copyright 2014 ABC News Radio