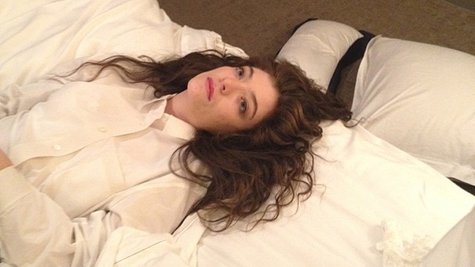 Earlier this week, Lorde postponed her Australia tour due to what she described as a "nasty chest infection and general ill health." She's since provided visual evidence that she's feeling under the weather.
A photo of the 17-year-old New Zealand singer lying on a bed, staring at the ceiling, has been posted onto her Instagram page . The accompanying message reads, "this is a photo of an ill exhausted zombie after the show in vegas a few days ago. it's good to be resting up at home." She performed in Vegas last week.
Lorde's Australia tour had been set to begin Thursday. The dates have not yet been rescheduled.
Copyright 2014 ABC News Radio