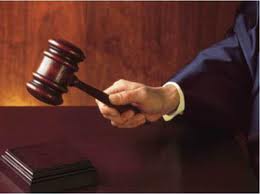 A Coatstville man has been sentenced to federal prison on weapons charges.
49-year-old Jackie Richardson has been sentenced to 10 years in prison on one count of unlawfully possessing a machine gun and one count of being a felon in possession of a firearm.
Police were called to Richardson's residence in 2011 on a domestic violence incident.
That is when police uncovered evidence of an illegal firearms manufacturing operation.
ATF agents recovered approximately 175 firearms along with more than 59,000 rounds of ammunition and various firearms parts.
35 of the recovered firearms were fully automatic machine guns.