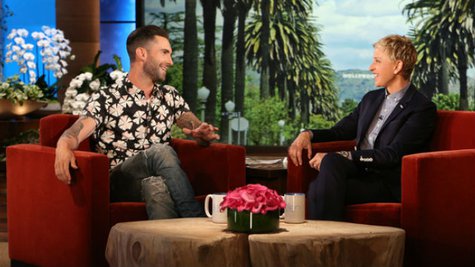 Adam Levine has been a coach on NBC's The Voice since the singing competition started, but will he return for season seven?
"I think so, I'm checking my schedule," he teased on Thursday's Ellen DeGeneres Show .
Host Ellen DeGeneres , looking at him skeptically, replied, "Oh, OK. We'll find out. That means you're negotiating or something like that."
"I might be there but who knows?" the Maroon 5 frontman said with a laugh.
One singer who will definitely be a coach on The Voice next season is Pharrell . Still, many are wondering if there are any truth to the rumors that Gwen Stefani will join the cast.
"Gwen Stefani is merely speculative. I don't know if that's actually happening," Adam said. "That's what I'm supposed to say, you know, like legally. But Pharrell I can talk about because he's for sure. But they are both incredible and it's going to be a blast."
The Voice airs Mondays and Tuesdays at 8 p.m. ET/PT on NBC.
Copyright 2014 ABC News Radio
video platform video management video solutions video player