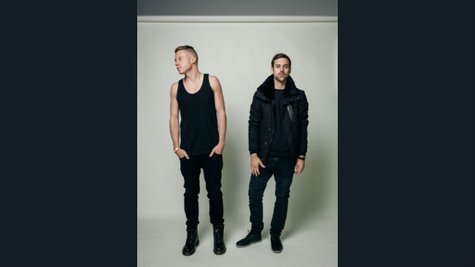 You know Ryan Lewis as the "other guy" in Macklemore & Ryan Lewis . But now, the Grammy-winning hip-hop artist is speaking out about something very personal: his mother's decades-long battle with HIV.
Ryan's mom, Julie Lewis , contracted HIV in 1984, when she received a blood transfusion after giving birth to her oldest child, Teresa . She wasn't actually diagnosed until 1990, at which time she was told she only had a few years to live. But she went on to have two more kids -- Ryan and his sister Laura -- who were born HIV-free, and Julie now has been living with the virus for 30 years. As a result, she's now launching the 30/30 Project, which plans to build medical centers around the world that will be self-sustaining for at least 30 years.
The initial goal is five new facilities, the first of which will be in Malawi. If that name sounds familiar, that's because it's the African nation from which Madonna adopted two of her children. The launch of the project also coincides with the 30th anniversary of the discovery that the HIV virus leads to AIDS.
In a statement, Ryan Lewis says, "With this amazing past year that I've had, I'm honored to be the first donor to the 30/30 Project. I'm hoping people will join me, and join my family's story, to see how far we can take this."
In a video explaining the Lewis family story, as well as the details of the project, Macklemore says, "I've known Julie and the Lewis family for years now, and have always found inspiration behind their family's incredible story. Ryan, myself and the whole team are stepping up in full support of the 30/30 project...we want to see this idea put into action. Any amount that you can donate goes directly to building healthcare centers worldwide."
Ryan's mom adds, "We believe that healthcare is a human right. We have the knowledge and we have the treatments. Life threatening diseases like HIV/AIDS can be managed. What people need is access."
You can learn more about the project and how to donate by visiting 3030project.org .
Copyright 2014 ABC News Radio