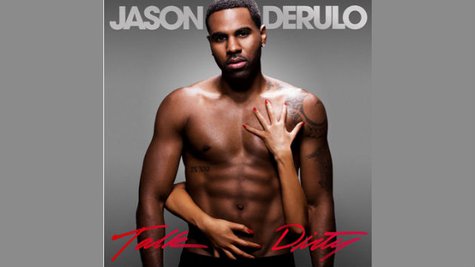 Looks like the soundtrack of Frozen ended up in quite a few Easter baskets over the holiday weekend.
The soundtrack to the hit Disney animated film, which came out last year, has just scored its best sales week yet, moving 259,000 copies, according to Nielsen Soundscan. As a result, the album spends its 11th non-consecutive week at #1 on the Billboard album chart. That means Frozen has now passed The Lion King as the longest-running #1 soundtrack ever for an animated film.
Billboard notes that Easter usually benefits albums that are child- or family-friendly, which explains Frozen's blockbuster week. More proof: One Direction's Midnight Memories experienced a 68% sales increase, while the latest Kidz Bop album is up 126%.
Elsewhere on the chart, Jason Derulo's unorthodox plan of releasing three singles before finally dropping his new album, Talk Dirty , seems to have paid off. The album has debuted at #4, becoming the singer's first-ever top-10 album. The highest he'd ever gotten previously was #11, with his self-titled debut, which featured the hit "Whatcha Say."
Copyright 2014 ABC News Radio