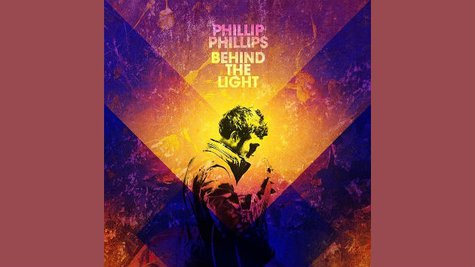 Phillip Phillips has now released more details of his sophomore album, Behind the Light , which is due May 19, and he's booked a major TV appearance to boot.
A deluxe digital version of the disc is available for pre-order now, and those who take advantage of that deal will receive an instant download of a new song, "Fly." The deluxe edition of Behind the Light features three additional songs: "My Boy," "Don't Trust Me" and "Armless Crawler."
On May 20, the day after the album hits stores, Phillip will perform on ABC's Good Morning America. As previously reported, Phillip will kick off a tour with the band O.A.R. on June 12 in St. Louis, Missouri.
Behind-the-scenes footage of Phillip shooting the video for his current single, "Raging Fire," is now available to watch on Vevo.
Here's the standard track list for Behind the Light:
"Searchlight"
"Raging Fire"
"Trigger"
"Lead On"
"Alive Again"
"Open Your Eyes"
"Fool for You"
"Thicket"
"Fly"
"Unpack Your Heart"
"Face"
"Midnight Sun"
Copyright 2014 ABC News Radio