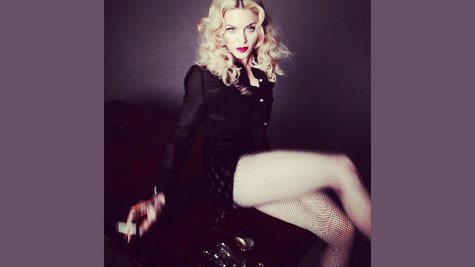 Hey, did you hear? Madonna 's album is totally done...and a famous photographer has heard it! Except...it's not, and he didn't, and the whole thing is a lie.
That's according to the Queen of Pop's rep, who tells ABC News Radio that an Instagram post from fashion photographer Mert Alas , in which he claimed to be listening to the star's album, is nonsense.
Alas is one half of the photography duo Mert and Marcus ; together, they directed Madonna's 2012 video for "Girl Gone Wild." Alas posted a photo of Madonna, and captioned it, " In my room listening to the NEW ALBUM!!!!! Im DYING!!!!!! LET ME LOVE YOU FROM INSIDE OUT."
But referring to Alas' claim, Madonna's spokesperson tells ABC News Radio, "In his dreams...s he's only starting to write [the album]…no one has heard it."
Madonna's been working on her new album with a wide variety of collaborators, including Swedish deejay Avicii , and people who've written hits for Fergie , Miley Cyrus , Beyonce and Colbie Caillat , just to name a few.
Copyright 2014 ABC News Radio