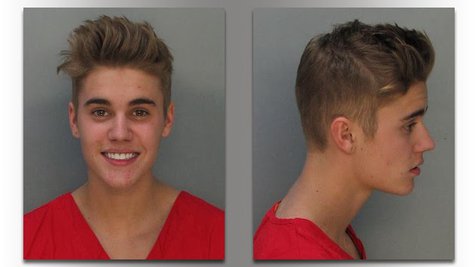 Justin Bieber will be staying here in the U.S., despite an online petition on the White House website, We the People, seeking to have him deported.
The White House responded to the request with, "Sorry to disappoint, but we won't be commenting on this one."
The statement went on to explain that, "to avoid the appearance of improper influence, the White House may decline to address certain procurement, law enforcement, adjudicatory, or similar matters properly within the jurisdiction of federal departments or agencies, federal courts, or state and local government in its response to a petition."
The White House added, "We'll leave it to others to comment on Mr. Bieber's case."
The petition, which was launched in January, claimed the troubled 20-year-old pop star is "a terrible influence on our nation's youth." It drew nearly 274 thousand signatures, well beyond the 100 thousand needed to generate an official response.
The petition came on the heels of several run-ins Bieber had with the law, including his DUI arrest in Miami Beach.
Copyright 2014 ABC News Radio