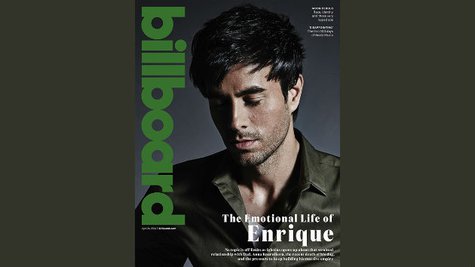 Enrique Iglesias' friend Jennifer Lopez has raked in millions thanks to her work as a judge on American Idol. But he says even though he's had similar offers -- from Idol and other shows -- he turned them all down. Why? Because it wouldn't make him as happy as making music does.
Speaking to Billboard magazine for its new cover story, Enrique says he rejected multi-million-dollar offers to judge American Idol, The Voice and the now-canceled X Factor because they would've interfered with his tour and recording plans. "I cared more about going into the studio and writing songs," he tells Billboard . "That's what makes me happier."
Enrique also confirms a previously reported story that his famous father, Julio Iglesias , has never met his girlfriend, Anna Kournikova , even though the pair have been dating for 12 years. However, he says he doesn't blame his old man.
"The last 14 years, 15 years of my life have flown by. And that's the only way I can truly explain it," he tells the magazine. "There's no reason why -- it's not his fault, and it's not my fault."
The singer also says he's not concerned about the fact that his latest album, Sex and Love , has dropped down the chart after debuting in the top 10. Pointing out that it took 18 months for his last album to produce two top-five hits, he notes, "I've never been so focused on the first week. For me, it's about getting to the finish line."
You can read more from Enrique when Billboard publishes its cover story in full on Monday.
Copyright 2014 ABC News Radio