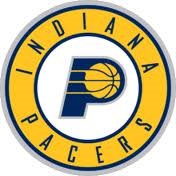 The top-seeded Pacers host the eighth-seeded Atlanta Hawks in Game 1 of their first round playoff series. In the 2013-14 regular season, the two teams split four games, with each team winning once at home and once on the road.
The Pacers and Hawks also met in the first round last season. Indiana won that series in six games.
Game 1 is set for 7:00pm on Saturday.