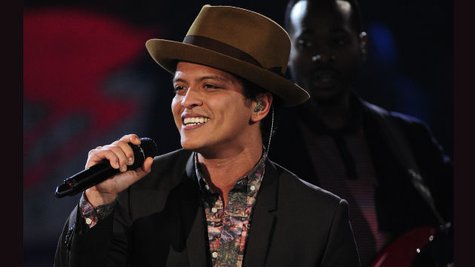 Each year, Time magazine compiles the "Time 100," a list of the most influential people in the world. While that list is chosen by Time's editors, readers are allowed to vote for stars of music, TV and film who they believe have changed the world in the past year. Voting's open now, and among those up for the honor are Taylor Swift , Bruno Mars , Katy Perry and Lorde .
Time is offering readers the chance to choose among 18 of the world's most popular stars and one top songwriting duo: the husband and wife team who wrote the songs for the movie Frozen . The candidates have been selected for their musical success, their ability to command the headlines, their philanthropy and their social media prowess -- except Beyonce . She's included on the list because, as Time notes, "She's Beyonce. 'Nuff said."
Here are the candidates:
Taylor Swift
Katy Perry
Lady Gaga
Bruno Mars
Lorde
Shakira
Pharrell Williams
Rihanna
Carrie Underwood
Beyonce
Jay Z
Justin Bieber
Miley Cyrus
Drake
One Direction's Harry Styles
Rapper Kendrick Lamar
Grammy-winning French robot duo Daft Punk
Frozen composers Robert & Kristin Lopez
Voting at Time.com closes at midnight on April 22, and the readers' poll winners will be announced on April 23. The official " Time 100" list will be released April 24.
Copyright 2014 ABC News Radio