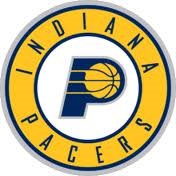 Indiana wrapped up the 2013-14 regular season down in Orlando Wednesday night. The Pacers led by as many as 19 in the second half as they trounced the Magic 101-86 at the Amway Center.
Pacers coach Frank Vogel utilized a variety of lineups as six Pacers finished in double-figures for the second game in a row, both wins. The Pacers Roy Hibbert (Audio).
The Pacers finished the year with a 56-26 record, which ties the 1999-2000 Finals team for the third-best winning percentage in NBA franchise history. They now set their sights on the Atlanta Hawks in the first round of the playoffs this Saturday.