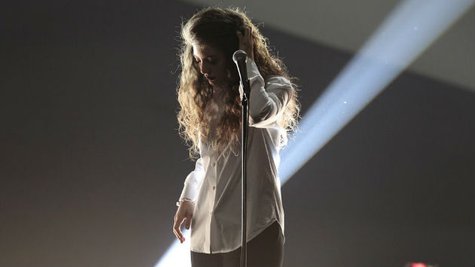 Lorde has continued her winning ways by scooping a prestigious music award in her home country of New Zealand -- but she's decided to give away all the prize money.
According to the New Zealand Herald , Lorde's album Pure Heroine won this year's Taite Music Prize, which is given to a local album which is judged by a panel to be the best release of the past year. The winner is entitled to 10 thousand New Zealand dollars, as well as studio time, and Lorde has generously decided to donate the prize money to the other nominees.
In an acceptance speech via video from Las Vegas, Lorde said, "I think everyone is kind of sick of me winning stuff at the moment and I think there are people who are more in need of the funds and the exposure than I am right now. So if you will accept it, the prize money and the studio time have been split between this year's nominees...if you don't want it, that's cool too."
The Herald reports that the rest of the finalists, made up of artists largely unknown outside of New Zealand, seem to be OK with Lorde's generosity, tweeting their thanks. If each artist agrees, everyone will receive a bit more than $1,666, and they'll have to divide up the studio time.
Copyright 2014 ABC News Radio