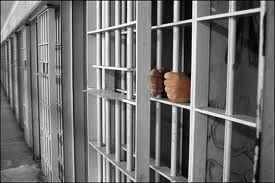 Soon, some convicted felons won't be admitted to state prisons.
Beginning July 1, 2014, the Indiana Department of Corrections will no longer accept certain offenders convicted of D-felonies and sentenced to less than 90 days.
D-felonies are a lower-class of crimes, but include assaults, drug offenses and property crimes.
It's all an effort approved by the state legislature to reduce overcrowding and cut costs.
Indiana's prison population is around 30,000 inmates and nearly 4,400 are D-felony convicts.
This could mean that counties like Vigo, where overcrowding is already a major problem could be forced to release even more inmates back out on the street.