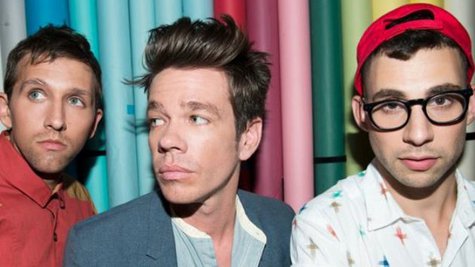 The members of the band fun. will be honored next Wednesday, April 23, with ASCAP's Vanguard Award at the performing-rights organization's 31st annual Pop Music Awards ceremony in Los Angeles.

ASCAP says the award "recognizes the impact of musical genres that help shape the future of American music." Previous Vanguard Award honorees include The All-American Rejects , Arcade Fire , Beastie Boys and Beck .

As previously reported, Tom Petty will be presented with the ASCAP Founders Award at event. The prestigious honor recognizes artists whose work has influenced and enriched their fellow musicians. Previous Founders Award honorees include Paul McCartney , Billy Joel , Stevie Wonder , Smokey Robinson , James Taylor , Rod Stewart , Carly Simon , and Neil Young .

The ASCAP Pop Music Awards is an invitation-only event that will take place at the Loews Hollywood Hotel. The gala recognizes the songwriters and publishers whose works were the most-played on radio and TV during 2013.
Copyright 2014 ABC News Radio