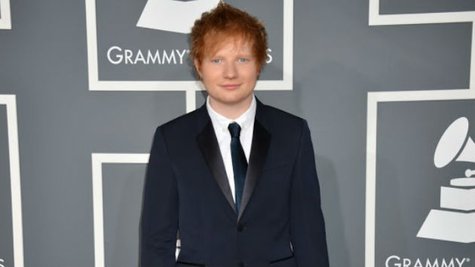 Looks like the fans are enjoying Ed Sheeran 's new sound: his new single "Sing" has already become his biggest U.S. chart hit.
Billboard reports that "Sing" has debuted on the Billboard Hot 100 at #15. That already tops the British star's previous high mark of #16, which is where "The A Team" peaked back in January of 2013. "Sing" also sold an impressive 123,000 copies in its first week on sale.
The Pharrell Williams -produced "Sing" is the first single from Ed's sophomore album x , pronounced "multiply," which is due out in June. He shot the video for the track this week.
In other Ed Sheeran news, he opens up to Billboard.com about the thought process behind his riskiest career move to date: booking three concerts at New York City's famed Madison Square Garden.
"People were very doubtful I could sell out one Madison Square Garden [date]," he tells Billboard . "But my reasoning for doing it is, I didn't want to finish my American success being an opening act. So, I thought, 'Now I've done the Taylor [ Swift ] tour, I'll probably be able to move up.'"
Ed says he got push back from his record label, who thought he was rushing things too much, but he proved them wrong when all three dates sold out: an accomplishment he's commemorated by getting three boxing gloves tattooed on his arm.
"I remember the label just being, like, 'Why are you doing that? You can't, don't do that. Wait,'" he recalls. "And now, whenever I visit radio stations or press or anyone in America, it's just like, 'Aw, yeah, you did the three MSGs,' rather than, 'Oh, you sold quite a few records over a very long period of time,' you know? So, it's good. It proved a point."
Ed also talks with Billboard .com about his musical influences, some of which might surprise you. He names classic rock guitar god Eric Clapton as the man who inspired him to start playing guitar, but Eminem as the artist who's most inspired him lyrically.
"I don't think anyone has educated me as much as his first two albums have over the years of just how to put words together," he explains. Among his other influences: Singer/songwriter Damien Rice , and music legends the Beatles , Van Morrison , Bob Dylan and Elton John .
Copyright 2014 ABC News Radio