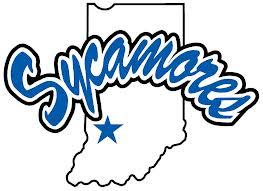 The Sycamore Softball team received two solid pitching efforts on Tuesday, but were only able to garner a split vs Loyola at Price Field. In Game One, Morgan Allee hit her sixth home run of the season and sophomore Taylor Lockwood pitched a complete game allowing just six hits and 2 earned runs while striking out six. However the Sycamore offense was held in check falling 2-1.
ISU was able to bounce back in game two thanks to a complete game performance from Yvette Alvarez as the Sycamores tops the Ramblers 5-3. Shelby Wilson hit a solo home run in the fourth and Morgan Allee collected 2 more RBI's in the victory.
ISU stands at 23-20 overall and 5-11 in the Missouri Valley Conference and will host Bradley this Friday beginning at 2pm.