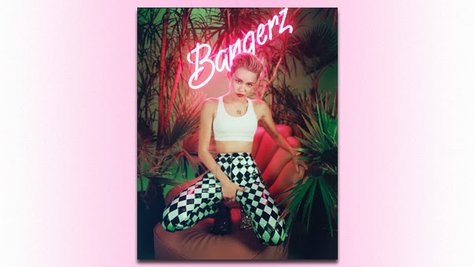 After canceling her show in Kansas City at the last minute following her hospitalization for a severe allergic reaction to antibiotics, Miley Cyrus has now scrapped her show Wednesday night at the Scottrade Center in St. Louis, Missouri.
On Twitter, Miley wrote , "I can't get a hold of my team because it is so early so I want to be the one to tell my fans especially the ones trekking to get there. the hospital is sayin i wont b released today therefore Im not going 2 make it 2 St Louis. Im so sorry but somethings are outta my control."
She also took the opportunity to respond to criticism about her hospital stay. In an apparent riposte to suggestions that she might not be as sick as reported, she wrote, "humans can b so selfish. if any1 thinks id rather b layin n a hospital bed than doing what i love on stage theyre f*** LAME. im miserable."
TMZ reports , meanwhile, that Miley was taking the antibiotics to which she reacted badly because she had become run down due to lack of sleep and too much partying, both caused by her being distraught over the recent death of her beloved dog, Floyd .
Copyright 2014 ABC News Radio