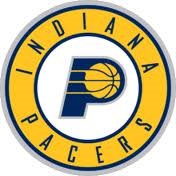 The Pacers officially clinched the number one seed in the Eastern Conference after the Miami Heat lost to Washington on Monday night.
The top-seeded Pacers will play the eighth-seeded Atlanta Hawks in the first round of the playoffs. Indiana defeated Atlanta in six games in the first round last season.
Capital Improvement Board in Indianapolis approved a new deal that would help the Pacers stay financially competitive in one of the NBA's smallest markets. In exchange for providing $164 million to pay for operating costs at Bankers Life Fieldhouse over the next 10 years, the Pacers agreed to extend a lease agreement that will keep them in Indy for up to 13 more seasons.