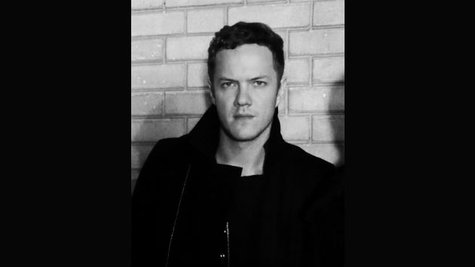 Imagine Dragons have already won an American Music Award and a Grammy, and they're up for 12 Billboard Music Awards. Now, lead singer Dan Reynolds will have another accolade to add to his rapidly-filling trophy case.
Reynolds will receive the prestigious Hal David Starlight Award at this year's Songwriters Hall of Fame Induction Gala, which will be held June 12 in New York City. The award, named after legendary songwriter Hal David , is given annually to a young musician who is "making a significant impact in the music industry" with his or her original songs. With hits like "It's Time," "Demons" and "Radioactive," Reynolds is definitely doing that.
Past winners of the Hal David Starlight Award include Taylor Swift , John Mayer , Alicia Keys , John Legend , Jason Mraz , Matchbox Twenty 's Rob Thomas , and Johnny Rzeznik of the Goo Goo Dolls .
In a statement, songwriting legend Jimmy Webb , chairman of the Songwriters Hall of Fame, said, "Dan Reynolds is a dream ticket for the Songwriters Hall of Fame Starlight Award. He has helped create truly contemporary rock n' roll with the band Imagine Dragons: a sound at once musically literate and issue-driven, yet founded on solid composition and songwriting."
Copyright 2014 ABC News Radio