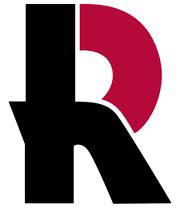 The Engineer Baseball team returned to the top of the Heartland Collegiate Athletic Conference standing after posting an 11-2 victory over Mount St. Joseph on Sunday.
Rose-Hulman turned a 1-0 lead into a 9-0 edge with back-to-back four-run innings in the fifth and sixth innings while Andrew Stull struck out four and gave up 2 earned run in seven strong innings to post his second win of the season.
Rose-Hulman improved to 16-8 overall and 11-3 in HCAC play and will return to action on Tuesday at Franklin College.
Rose Hulman and Hanover battled yesterday in a softball doubleheader in Heartland Collegiate Athletic Conference action. In Game One, the Engineers fell to the Panthers4-3 in 10 innings but were able to bounce back in Game Two winning 2-0. In victory, Sophomore Taylor Lockhart tossed her second shutout of the season allowing just 4 hits and striking out 4 to improve to 3-1 on the season.
The Engineers are now 12-8 and 6-4 in conference play and will host nationally ranked Anderson on Tuesday for another twinbill beginning at 5:30pm.