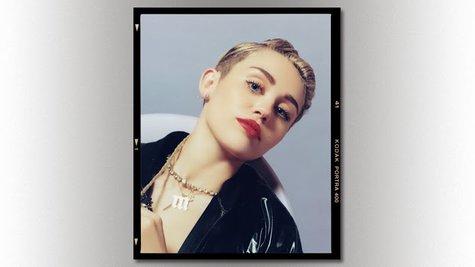 Each year, Parade magazine publishes its popular survey, What People Earn, which takes a look at how much folks from all walks of life bring in each year. If there's one thing that this year's survey proves , it's that if you want to earn the really big bucks, "pop superstar" is the career path you should choose.
Along with regular people, Parade has estimated the annual salaries of a variety of celebrities for this year's survey, and the musicians are bringing in WAY more than some other well-known names. For example, according to Parade, Oscar-winning actor Matthew McConaughey brought in an estimated $19 million. Not too shabby, but compare that to Miley Cyrus : The magazine estimates that last year, she brought in some $76.5 million dollars.
Close behind Miley is Justin Timberlake , who made an estimated $63 million last year; Beyonce, who took in $57 million last year, and Bruno Mars, who raked in $38 million over the past year. Guess the fact that he didn't get paid for that Super Bowl performance didn't matter much to him.
Compared to these incredible salaries, other celebrities seem like paupers. Live with Kelly & Michael host Michael Strahan "only" earns an estimated $9 million, while Hunger Games star -- and former Miley fiance -- Liam Hemsworth made just $1.75 million. Seattle Seahawks quarterback Russell Wilson only made $1.8 million, and The Bachelor star Juan Pablo Galavis earned just $150,000. Vice President Joe Biden ? Just under $231,000.
Of course, there are actors who approach pop-star territory: Sandra Bullock made an estimated $63 million last year.
Copyright 2014 ABC News Radio