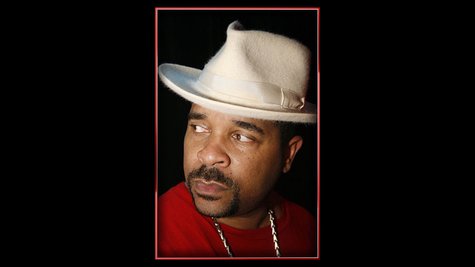 In what's either an inspired merging of musical styles or yet another sign of the impending apocalypse, Sir Mix-A-Lot will be rapping with the Seattle Symphony .
The Seattle-based rapper, born Anthony Ray , will join the symphony for a June 6 concert, reports MyNorthwest.com . But alas, we won't get to hear an orchestral version of "Baby Got Back." Instead, Mix will be rapping his lesser 1988 hit, "Posse on Broadway" -- appropriate, since it's set in Seattle and namechecks city streets and landmarks.
The collaboration was proposed by London-based composer, producer and DJ Gabriel Prokofiev , who's previously given orchestral treatments to songs from rockers Jimi Hendrix , Alice in Chains , and Kurt Cobain of Nirvana , and whose compositions include "Two Dances for String Trio, Bass Clarinet, Piano & Scratch DJ."
"He knows his stuff, and he knows my music well, and hopefully before June 6, we'll be able to get just a taste of it," Sir Mix-A-Lot says. "[I've] never done this before, so it's either going to be really, really horrible, or really great. Not in between."
Copyright 2014 ABC News Radio