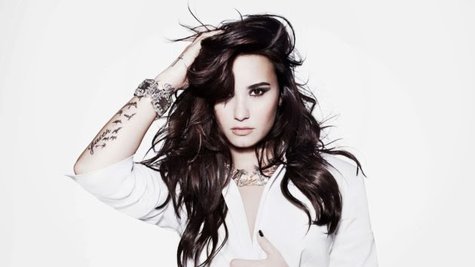 Demi Lovato has taken to Twitter to criticize the website The Daily Beast , presumably for publishing an unflattering article about her boyfriend Wilmer Valderrama .
"Such a classy 'news site' you are," Demi tweeted to The Daily Beast. "Writing horrible things about people you know NOTHING about. Get a LIFE you ignorant f***s."
Demi apparently took issue with a story called "Why Women Want Hollywood Lothario Wilmer Valderrama," which is basically a vicious takedown of the actor. It calls him "culturally irrelevant," and it takes him to task for some of his past media appearances, and for speaking openly about his conquests of famous women like Lindsay Lohan . It also accuses him of dating a string of well-known women in the interest of furthering his own career.
"Despite his obvious eccentricities and general aura of grossness, Wilmer Valderrama has somehow convinced a bunch of beautiful women to fall in love with him, and he doesn't show signs of stopping anytime soon," concludes the article. No wonder Demi's upset.
Copyright 2014 ABC News Radio