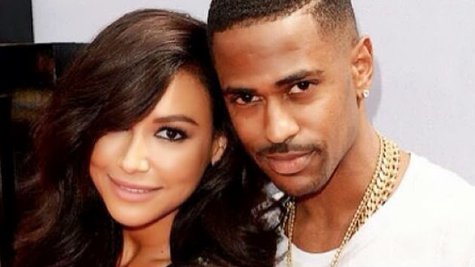 Big Sean and his fiancée, Glee actress Naya Rivera , are no longer engaged.
A rep for the rapper tells Us Weekly , "After careful thought and much consideration, Sean has made the difficult decision to call the wedding off."
Star magazine has reported that Big Sean, 26, cheated on the 27-year-old Rivera, but his rep says, "The recent rumors and accusations reported by so-called or fake sources are simply untrue."
The rep adds, "Sean wishes Naya nothing but the best and it is still his hope that they can continue to work through their issues privately. We will not be commenting again on this matter."
One of those issues may be the purported theft of a watch. According to TMZ , Rivera on Wednesday posted a tweet -- which apparently has since been deleted -- claiming Big Sean stole a Rolex from her, "cuz I'm on Glee and making more money or something." But, the website says, the watch belonged to Sean, and he only loaned it to her.
Reportedly, it was Big Sean who ended the engagement. He and Rivera got engaged last October, after several months of dating.
Copyright 2014 ABC News Radio