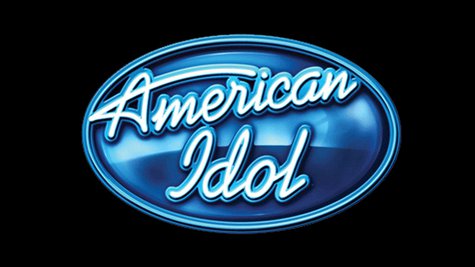 American Idol 's top eight took on the 1980s on Wednesday night.
The eight artists -- including Sam Woolf , who was saved by the judges on last week's results show -- performed songs from that decade, even though some of them weren't alive back then. They received help in rehearsals from former American Idol winner David Cook .
Jennifer Lopez , Harry Connick, Jr. , and Keith Urban returned to the judges' table to offer their two cents.
Here's what happened:
Jena Irene covered the Joan Jett & the Blackhearts hit "I Love Rock 'n' Roll." It began slowly, with Jena on the keyboard, but she eventually made it to the front of the stage and rocked out with the mic. Keith loved Jena's originality. J-Lo thought it languished a bit in the middle. Harry wasn't crazy about the arrangement, but he applauded the way Jena twists songs. Both Harry and Jennifer advised Jena to let loose more.
Country artist Dexter Roberts went in more of a rock direction this week, playing "Keep Your Hands to Yourself," by the Georgia Satellites . Jennifer said Dexter showed off personality. Keith said the first part was a little stiff, and told Dexter he could overcome that by, for example, kicking the mic stand.
Like last week, the top 8 paired up for duets that were not judged. The first duet featured Alex Preston and Sam Woolf teaming up on Michael Jackson and Paul McCartney 's "The Girl Is Mine."
Malaya Watson took on Chaka Khan 's "Through the Fire." Keith said there's no doubting her vocal ability, though he suggested she holds back a little too much. J-Lo added that Malaya needs to relax more. Harry said it was a little too quiet in the beginning, as if she was building up to the big notes.
In the second duet of the night, Caleb Johnson and Jena Irene joined forces on Bryan Adams and Tina Turner 's "It's Only Love." What stood out, though, was Harry entering the crowd before the duet -- and Harry sitting in his seat at the judges' table, with a young female fan on his shoulders, afterward.
Jessica Meuse belted out Blondie 's "Call Me." Harry said that while she has a great voice, she needs to feel the groove. Jennifer told Jessica she didn't bring the sexiness out of the song.
Sam Woolf sang Cyndi Lauper 's "Time After Time." Keith liked the solo acoustic vibe. Harry encouraged Sam to connect with the crowd -- and to look up Ricky Nelson on YouTube and learn from him.
C.J. Harris and Malaya Watson collaborated on a rendition of "I Knew You Were Waiting (For Me)," by Aretha Franklin and George Michael .
Alex Preston delivered a slowed-down version of The Police classic "Every Breath You Take." Alex later explained that he sent a recording of his cover to Jason Mraz and received feedback from him. Harry said Alex needs to evolve as more than just a coffeehouse singer. Keith said it was a bold reworking of the song, but Alex needs to work on his tempo.
Dexter Roberts and Jessica Meuse paired up for the Kenny Rogers / Dolly Parton hit "Islands in the Stream."
C.J. Harris returned with an acoustic performance of Tom Petty 's "Free Fallin.'" J-Lo says she roots for him note by note. Keith said C.J. has a "survival" tone in his voice.
Caleb Johnson closed the show with "Faithfully," by Journey . Harry said Caleb came through this week by singing a tune that's more subtle. Keith said the performance was all about "function," and not about pomp and circumstance.
One of these finalists will be eliminated on Thursday night's results show, airing on Fox at 9 p.m. Eastern time.
Copyright 2014 ABC News Radio