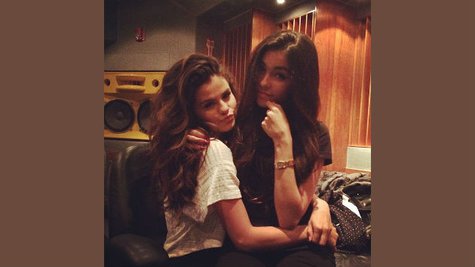 Are Selena Gomez and Justin Bieber making beautiful music together figuratively, or literally? Selena was spotted visiting Justin at Miami's Hit Factory recording studio on Tuesday night, according to the New York Daily News .
Justin's been working in the studio with one of his musical protégées, Madison Beer , and according to the paper, as soon as Selena landed in Miami, she went right to the studio to join them. Madison's mom posted a photo of Madison sitting on Selena's lap in the studio.
It's not clear if Selena went to the studio to help Justin and Madison with music, or to see her on-and-off boyfriend.
Copyright 2014 ABC News Radio