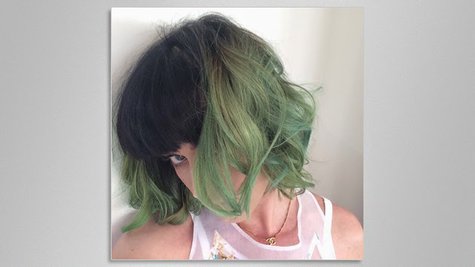 It may not be easy being green, but Katy Perry , who recently dyed her hair that color, is just fine.
A source tells E! News that the singer is "doing really good" and is "in great spirits right now," a month and a half after she and boyfriend John Mayer split. Meanwhile, multiple sources tell E! that Katy isn't actually even talking to John these days because she's "focused on her tour" and is "not allowing anything to distract her from it."
Katy's Prismatic world tour gets under way May 8 in Belfast, Northern Ireland.
She may not be letting John distract her from her tour, but that doesn't mean Katy is sitting at home every night. This week, E! reports , the singer stepped out at an event for a congressional candidate, and then hung out with Nicole Richie , Kate Hudson and Victoria Beckham at the legendary L.A. hangout Chateau Marmont.
Copyright 2014 ABC News Radio