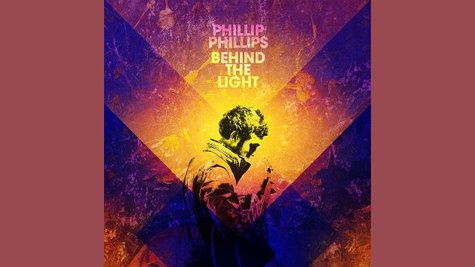 Two American Idol alumni have some new things to share with their fans.
First, Phillip Phillips has revealed the cover art for his sophomore album on Twitter. "Are you guys ready for some top secret info?" he tweeted . "Here is my album cover for 'Behind The Light'!! Coming out May 19th! Really excited for everyone to hear the music!" The cover shows an image of Phillip turned to the side playing his guitar, set against a field of bright purple, yellow, orange and red. The vibrant artwork is a million miles removed from the low-key cover of his platinum debut, The World from the Side of the Moon .
Phillip's new single, "Raging Fire," is out now. He'll be touring with the band O.A.R. this summer, but coming up this April 19, he'll be performing an intimate gig at Rasputin Music, a record store in Berkeley, California, in support of Record Store Day. He'll also be signing albums for fans.
Meanwhile, Daughtry has just released a lyric video for its brand-new single, "Battleships," which appears on the band's current album, Baptized . Daughtry will kick off a huge summer tour this June with the Goo Goo Dolls and Plain White T's .
Copyright 2014 ABC News Radio