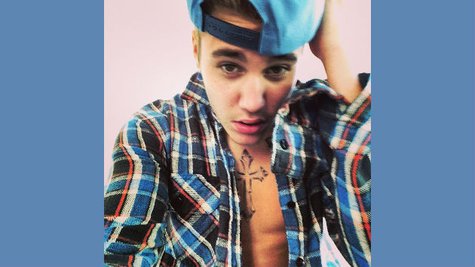 After Justin Bieber was arrested for DUI in Miami, it emerged that the singer had spent the night at a local club, even though, at 19, he's legally too young to be allowed into such establishments. Now, it appears that the Miami club scene is rethinking its policy towards the Bieb.
The Miami Herald reports that Justin and his 10-person entourage were turned away Friday night at the lounge at one of the city's hottest restaurants, Cavalli. Though he and his party had dinner at the eatery, they wouldn't let him into the upstairs lounge because of his age. The Herald adds that it's heard that other clubs, such as LIV, Story and Adoré, also turned the singer away for the same reason.
TMZ echoes the report, adding that Justin's people called and asked to reserve tables at those last three clubs, but he was turned down at every one. TMZ further claims that the singer's people "begged and pleaded," and promised that lots of money would be spent, but it was no dice. The clubs did offer to let Justin in if he agreed to sing, because performers don't have to be 21, but he nixed that offer.
Not only is Justin underage, but according to TMZ, the clubs don't want to be blamed if another DUI situation arises. According to TMZ, the club where Justin was partying ahead of his arrest, SET, received "a ton of negative press" after the incident, and the rest of the clubs don't want to be in that position.
Copyright 2014 ABC News Radio