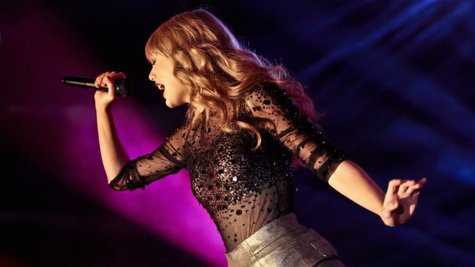 The Academy of Country Music Awards, which air Sunday night on CBS, will feature some rock and pop elements as well.
Stevie Nicks will make a special guest appearance on the show, singing with "Need You Now" group Lady Antebellum on their song "Golden." The two acts have also recorded a duet version of the tune, which is now available digitally.
In addition, Shakira will pop up on the show to duet with her fellow Voice coach, Blake Shelton , on "Medicine," their duet from her new self-titled album. Speaking of reality show judges, American Idol' s Keith Urban will also be performing on the telecast.
Meanwhile, Sheryl Crow , who released her first country album this past year, will duet with country star Dierks Bentley on a song called "I Hold On." Sheryl is actually nominated for Female Vocalist of the Year at the ceremony.
Taylor Swift , who straddles the worlds of pop and country, is nominated for the evening's most prestigious award, Entertainer of the Year. If she wins in that category, it'll be her third time, and she'll make history: no woman has ever won that honor three times. She and Carrie Underwood have both won it twice.
The ACMs air Sunday night on CBS at 8 p.m. ET.
Copyright 2014 ABC News Radio