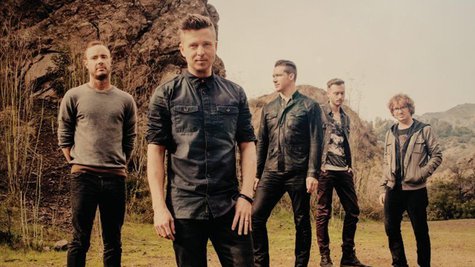 When it comes to crafting hit singles, Ryan Tedder 's got a pretty great track record, creating hits by Kelly Clarkson , Beyonce , Adele , Leona Lewis and, of course, his own band, OneRepublic . What's his secret? Ryan thinks that coming up with a single isn't just like writing any old song: he compares it to throwing a dinner party...for a million people.
Ryan tells the BBC , "Singles are like making a meal for your 40 closest friends, if not a million more. You've invited a million of your closest friends to come dine at your table and have your chicken Parmesan."
He adds, "Every detail has to be right. And wipe the plates -- you're preparing a meal for a million people!"
"Album tracks can be beautiful, too, but don't confuse the categories," Ryan continues. "Don't get upset when your six-minute song doesn't work as a first single."
Ryan and OneRepublic are currently gearing up to release a brand-new, non-album single called "Love Runs Out." Let's hope it's delicious.
Copyright 2014 ABC News Radio