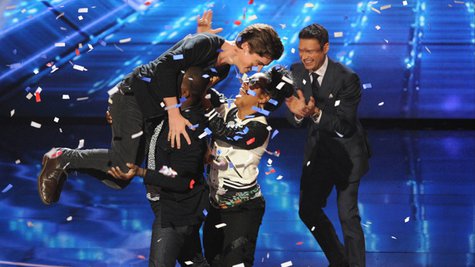 The American Idol judges used their one and only save of the season on Thursday night.
The lucky contestant who avoided elimination, thanks to Jennifer Lopez , Harry Connick, Jr. , and Keith Urban , was Sam Woolf. J-Lo gave the 17-year-old Florida musician the good news after he performed David Gray 's "Babylon," which he previously sang on the show in February.
Jennifer announced, "We are unanimous, we are going to use the save tonight." That led to a big celebration on stage, with confetti falling from the ceiling.
Sam had been joined in the bottom three by Malaya Watson and C.J. Harris .
Also on the half-hour-long results show, former American Idol contestant Chris Daughtry returned with his band, Daughtry , to perform their song "Waiting for Superman."
Next Wednesday night on Fox, American Idol 's top eight will be back to sing tunes from the 1980s.
Copyright 2014 ABC News Radio