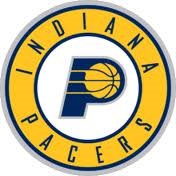 In a tight, back-and-forth contest with the Detroit Pistons on Wednesday night at Bankers Life Fieldhouse, the Indiana Pacers came away victorious 101-94. The win puts an end to a three-game losing streak for Indiana. It's also the first time in seven games the Pacers have scored at least 90 points in a single game.
All five Pacers starters registered double-digit scoring nights. Paul George led the way with 27 points, 13 rebounds and seven assists. David West added 15 points and eight rebounds while George Hill had 12 points and Roy Hibbert and Lance Stephenson chipped in with 11 points apiece.
As a team, the Pacers shot 49 percent from the field and made 18 of 24 free throws.
Indiana's next game is Friday night as they travel to Toronto to take on the Raptors. Their next home game is Sunday evening at 6 p.m. when play host to the Atlanta Hawks.